Darius Gaskins

Chairman
Energy Policy Research Foundation, Inc.
Darius W. Gaskins, Jr. is the Chairman of the Board of Trustees of the Energy Policy Research Foundation (EPRINC). Dr. Gaskins has had a distinguished career in industry, government, and academia and is a founding partner of Norbridge, Inc.
He is a former Chairman of Resources for the Future; served as President and Chief Executive Officer, Burlington Northern Railroad; Senior Vice President, Natomas North America; Chairman, Interstate Commerce Commission; Deputy Assistant Secretary for Policy Analysis at the Department of Energy; directed the economic analysis efforts at the Civil Aeronautics Board and the Federal Trade Commission; and Assistant Professor, Department of Economics, University of California-Berkeley.
Mr. Gaskins holds a Ph.D in economics and Masters in Engineering from the University of Michigan, and a B.S. from the United States Military Academy (distinguished graduate).
Lucian Pugliaresi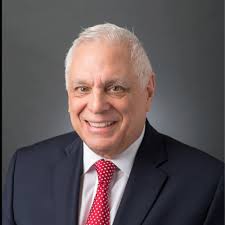 President
Energy Policy Research Foundation, Inc.
Lucian (Lou) Pugliaresi is President of the Energy Policy Research Foundation (EPRINC). Mr.Pugliaresi has served in a wide range of government posts, including the National Security Council at the White House (Reagan Administration), Departments of State, Energy, and Interior, as well as the EPA. He has written extensively on energy and has testified before various committees of the U.S. Congress.
Among his publications are "EIS's. Vs. the Real World", The Public Interest, 1978, "Policy Analysis at the Department of State," Journal and Policy Analysis and Management, 1989 ; "Energy Security: How Valuable is Caspian Oil", Policy Brief 3, Belfer Center for Science and International Affairs, JFK School, Harvard, Cambridge; "Silent Disruption Limiting Oil Supply," Oil and Gas Journal July 2010 (with Ben Montalbano); "The American Clean Energy and Security Act," An EPRINC Assessment of Capacity and Employment Losses in the Domestic Refining Industry, Oil and Gas Journal, November 23, 2009; "Offshore Drilling, An Argument in its Defense, Oil (Italy), September 2010. North Dakota's Shale Oil (JOGMEC Petroleum Journal (in Japanese; <特別寄稿> 米国ノースダコタ);
Mr. Pugliaresi is a frequent contributor to the Wall Street Journal. Among his recent publications are "Future Oil Supplies Can Lower Prices Today," Wall Street Journal, June 2, 2011; "Lessons of the Shale Gas Revolution," Wall Street Journal, September 30, 2011; "The Keystone Debacle," Wall Street Journal, November 16, 2011; "North America's Strategic Loss: Keystone XL Pipeline and the High Cost of the American Regulatory Regime," Geopolitics of Energy, Canadian Energy Research Institute, Dec – Nov 2011. "Keystone Can Help the Gulf—and the Northeast," Wall Street Journal, January 31, 2012. "Time to Rethink Renewable Fuel Rules," CNBC online, April 18, 2013.
Lawrence J. Goldstein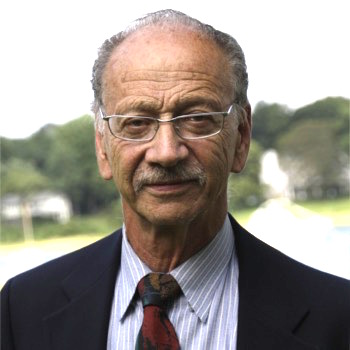 Director of Special Projects
Energy Policy Research Foundation, Inc.
Lawrence J. Goldstein, previous President of the Petroleum Industry Research Foundation (PIRINC), is currently a trustee with the Energy Policy Research Foundation (EPRINC). He also serves as Director of Special Projects for EPRINC. Mr. Goldstein is an internationally recognized authority on petroleum markets.He has extensive advisory relationships with energy companies, research institutes and government agencies. He has testified before numerous Congressional Committees and regulatory bodies, and has been been appointed to the National Petroleum Council (NPC) by every Secretary of Energy. He has briefed the Chairman of the Federal Reserve, senior officials at the General Accounting Office, and a wide range of other government agencies on developments in domestic and world petroleum markets. He has also served as consultant to the Iraqi Coalition Provisional Authority. He was a founder and President of the PIRA Energy Group, an energy consulting firm that is currently retained by nearly 400 companies.
Jeffrey Kissel
Chief Financial Officer
Global Infrastructure Solutions, Inc.
Jeffrey M. Kissel previously served as president and chief executive officer of The HawaiiGAS, the gas utility serving all of the Hawaiian Islands. Jeff started his career at Pacific Resources, the parent of HawaiiGAS in 1974 as assistant treasurer and manager of crude oil supply. He left the company in 1984 and, over a span of 20 years, worked with companies in North America, Europe and Asia in global finance, operations and growth strategy. He has hands-on experience in the utility, petroleum, engineering and construction industries. During the last 10 years, he has focused on environmental engineering, renewable energy and environmental remediation where he served in senior leadership positions shaping corporate strategy, developing new technology and preparing organizations to participate successfully in the 21st Century global economy. Jeff received his MBA and BBA degrees with honors from the University of Hawaii, where he was a Rhodes scholarship finalist. He also served on the Executive Committee of the Hawaii Business Roundtable and as a director and chairman of the Audit Committee of Hawaii's ML Macadamia Orchards, L.P., the world's largest producer of macadamia nuts as well as Pacific Rim Bank providing guidance for that institution as it emerged from the financial crisis.
Ivan Sandrea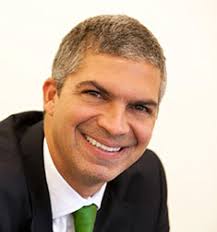 Chief Executive Officer
Sierra Oil & Gas, S. de R.L. de C.V.
Ivan Sandrea has more than 20 years of executive and technical experience in oil and gas and has been active in Mexico for more than a decade. Prior to Sierra, Ivan's leadership, new venture growth, commercial, and technical positions included: Co-head of the global oil and gas emerging markets practice for EY, President of Energy Intelligence Group, Vice President of Upstream Strategy and Business Development at Statoil, Board Member of Pan Andean Resources, Officer at the Organization of the Petroleum Exporting Countries (OPEC), Investment Banker at Merrill Lynch and Exploration/Operations Geologist at BP.
He is an active member of the Oxford Institute for Energy Studies (OIES), the Global Business Policy Council of ATKearney, and has been involved with the UNECE Expert Group on Resource Classification at the UN. Ivan's academic activities include co-founder, Board Member, and guest lecturer at the Executive Energy MBA program at Wirtschaftsuniversität (WU) in Vienna, lecturer at the Executive Energy Program at Mexico's ITAM University, member of the Oxford Energy Policy Club, as well as authorship of over 15 leading research papers. Ivan holds a BSc in Geology from Baylor University, an MSc and MBA from Edinburgh University and attended the Berkeley Executive Leadership Program in Stanford.
Eric Slifka was appointed President and Chief Executive Officer of Global Partners LP in March 2005 and was also named to the Board of Directors of the Partnership's general partner. In addition to successfully guiding Global's initial public offering and listing on the New York Stock Exchange, over the past 14 years, Mr. Slifka has overseen the significant growth of the business through strategic acquisitions and organic projects. Under his leadership, Global has expanded from its New England roots as a regional wholesaler of refined petroleum products to become one of the Northeast's largest independent owners, suppliers and operators of gasoline stations and convenience stores. The company also holds strategic assets in North Dakota and Oregon. Global is a Fortune 500 company with 2019 sales of more than $13 billion, operating income of nearly $140 million and a diverse base of energy customers across the United States.
Mr. Slifka has been in the energy industry since 1987. Before becoming Global's president and CEO, he served predecessor organizations in leadership roles, as well as in senior positions in the accounting, supply, distribution and marketing departments. He is a member of the National Petroleum Council and serves on the board of directors of the Energy Policy Research Foundation, Inc., Massachusetts General Hospital President's Council and Partners HealthCare System, Inc. He previously served on the board of directors of the New York Oil Heat Association, National Oilheat Research Alliance and Buckingham, Browne & Nichols.