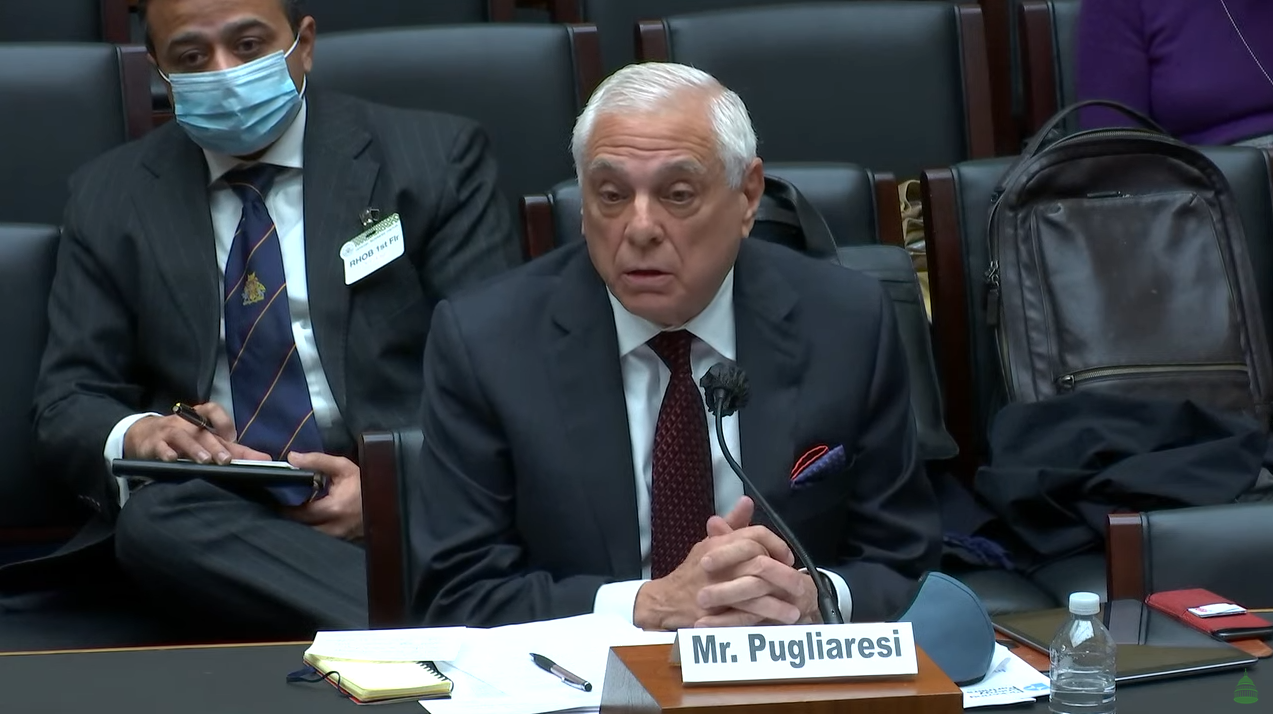 Posted on November 23, 2021, 14:24
On Tuesday, November 16 2021, EPRINC President Lucian Pugliaresi participated in a marathon hearing with the House Committee on Energy and Commerce. Some of the notable comments he made, pulling from EPRINC's research on the ongoing energy transition, are listed below. In addition, the full testimony with charts is here and a video of the hearing in its entirety can be found here.
1. The Energy System is highly complicated, inter-connected regionally and globally in ways that are not always apparent. The energy transition presents a new set of supply and price risks for consumers and manufacturers. Fully implementing an energy transition over the next 30 years is neither easy nor can it be assured.
2. Achieving net zero in the developed world will reduce carbon emissions by only a small amount, likely no more than 20 percent of expected global emissions.
3. Regulatory programs as well as private sector commitments to accelerate the energy transition – whether it be mandates, targets, financial and procurement guidelines create uncertainty and financial risks that limit investment commitments to current legacy fuels, many of which are likely to remain in demand for years to come.
4. Most of the recent escalation in energy prices can be tied directly to dislocations in energy supplies (largely oil and gas) from the Covid-19 pandemic. However, government policies, such as the halt on leasing on federal lands, the cancellation of the Keystone Pipeline, the potential cancellation of line 5 from Canada, rising regulatory requirements and permitting delays are all threatening North American oil and gas production. We undermine this strategic asset at our peril if we abandon these fuels before the energy transition is well established.
5. Policy Matters. The US should see the current energy crisis in Europe as a cautionary tale and learn from it.
6. Policy initiatives that seek to accelerate the U.S. to a fully renewable energy complex will have global implications for energy security.
7. The transition will establish new environmental challenges and energy security issues in addition to the old.