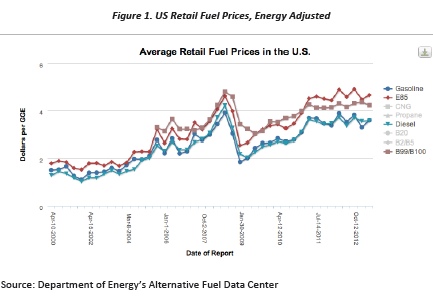 Posted on July 29, 2013, 09:45
EPRINC has released a new report which examines Renewable Fuels Standard (RFS) compliance options and costs as volumetric mandates rise in 2014.
This report, entitled "The Mortar is Nearly Set: The Consequences of Exceeding the Blendwall in 2013 and 2014″, may be downloaded here.
Supplemental slides can be downloaded here.